The next generation in environmentally responsible, private label on-tap wine dispensing with reusable packaging. Designed for retail, takeaway outlets and gourmet providores.
Customised, profitable, environmentally responsible and superbly packaged takeaway liquor solutions for your business.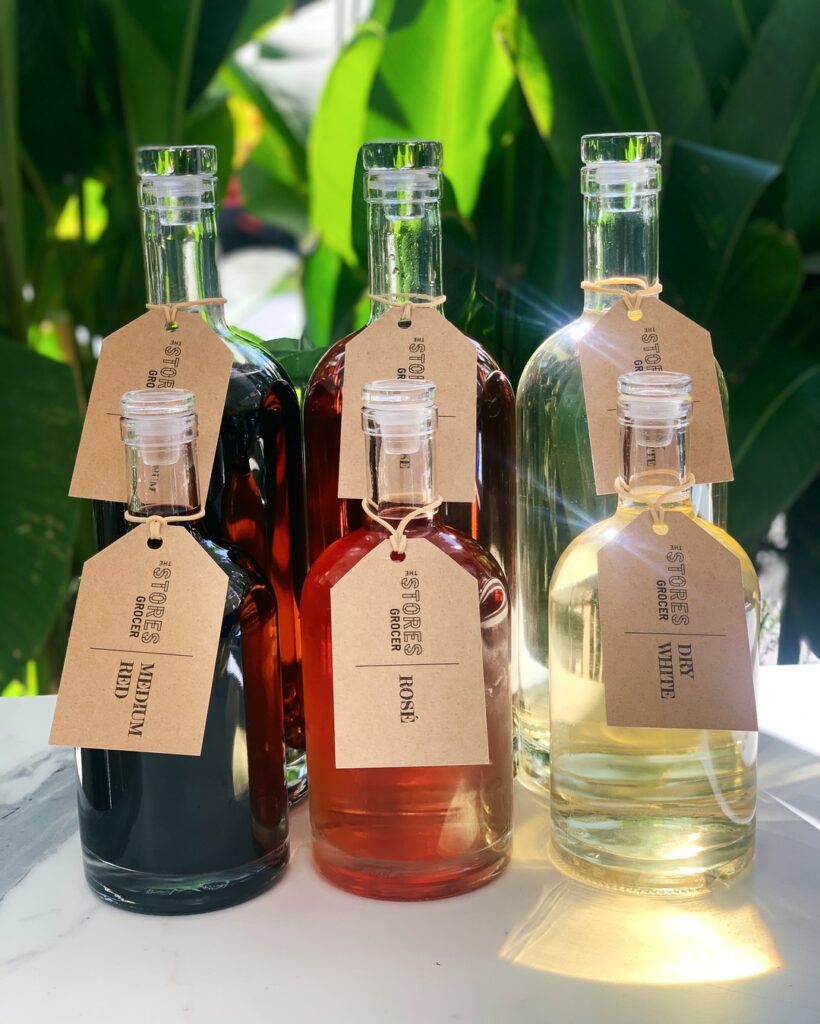 Nextgen Liquor Marketing are proud to introduce their portable, bench-top wine-on-tap dispensing system with conveniently sized, refillable wine bottles.
Locally sourced, quality Australian artisan wines.
Packaged in recyclable KeyKegs
On-tap dispensing without bottled gases
Refillable glass bottles
This unique dispensing solution enhances profitability while engaging with consumers. Its low environmental impact and fabulous looks make it a desirable presence in any artisan retail outlet!
In collaboration with The Stores Grocer in Brisbane, customers have been able to enjoy a selection of exclusive wines and blends using Queensland's first refillable wine dispensary designed for takeaway wine.
An initial purchase of an elegant 1 litre or ½ litre (500ml) refillable glass bottle with a leak-proof and airtight glass stopper sets the stage for many enjoyable, guilt-free and environmentally respectful tipples.  
These gorgeous bottles can be returned to be refilled, again and again using the Nextgen on-tap dispensing system. Another step in the recycling revolution!
Consumer demand for this innovative wine concept has created a major sales phenomenon at West End.
We are now approaching select providores in, and beyond Brisbane to gauge interest in working with us to launch this system in other outlets.
We offer a complete, turnkey package:
Assistance with liquor licensing
Supply of wine
Bottles, tasting notes/labels
Dispensing hardware
Full after sales support
Range of selected local wine blends
Our ability to manage and simplify the wine supply chain (direct from the winery through to kegging) along with dispensing hardware is enabling The Stores Grocer to realise gross retail margins significantly above the industry average when compared with conventional  branded, pre-bottled takeaway wine options.
This system responds to  consumer's demand for environmentally responsible products:
Locally sourced wines
Low transportation carbon miles 
Sustainable, reusable bottles
Recycled components
Significant reduction in need for packaging
Recycling and the circular economy are key points of difference and engagement and attraction for retail customers.
The concept is not limited to wines – spirits, fresh sparkling water and beer (bottled) or on-tap can be added depending on liquor licensing.
Please contact us if your business is interested in exploring this unique, in-store retail sales concept. 
Email info@nextgenlm.com.au